The following books by Karl Orndorff are available at Amazon.com/Books
Bonneauville History and Lore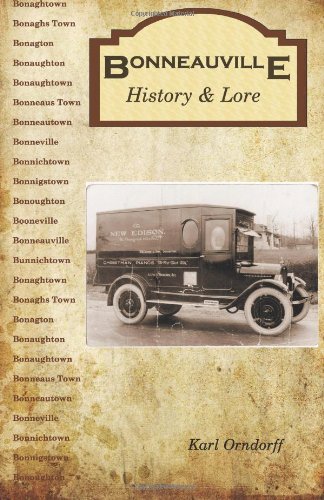 This is the second edition of the history of Bonneauville, Adams County, Pennsylvania. The book documents the town's settlement from the mid-18th Century through the end of the 20th Century. The voluminous work includes chapters on the early Native American inhabitants, Low Dutch settlers, 19th Century German occupants, schools, religions, environment and geological issues. Military contributions through out 250 years of the town's existence are also listed.
2003. 604 pages. ISBN 978-1480272965. Click here to purchase this book on Amazon
Amazon Book Review sampling: "This is an excellent book for local history buffs like myself. It is loaded with information on local landmarks in Bonneauville and local folks from many years ago up to current times. It is well written and has pictures included. It is well worth buying and saving for future generations as a collectable book..." "Small town histories, like small towns , are quickly disappearing. Karl's in-depth look at his surroundings gives the reader an understanding on how small towns... His writing style makes it easy reading..."
The First Casualty - A Vietnam Memoir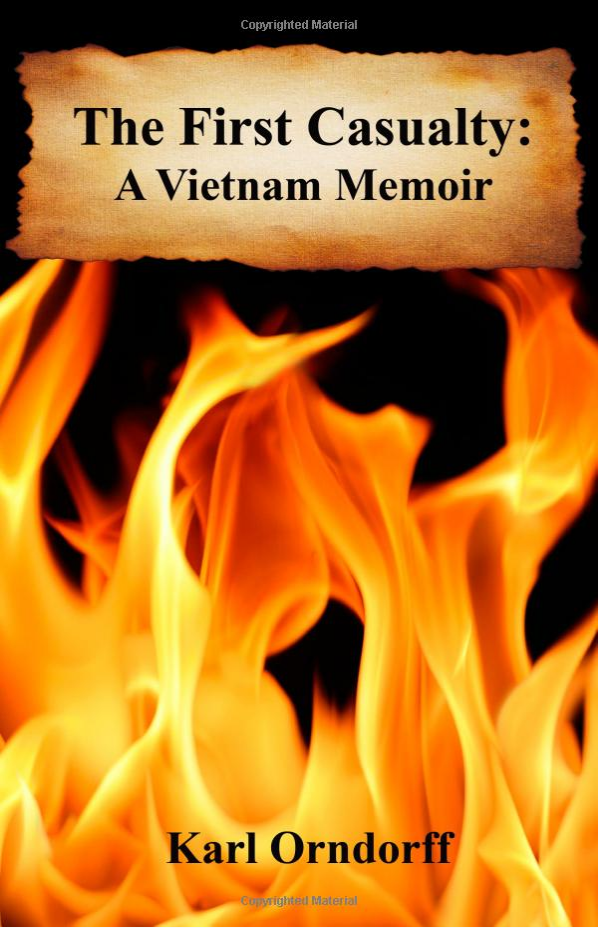 Beyond the media hype and far removed from the gung ho warriors searching for fame written in enemy blood, lie the realities of life for the average military individual during the Vietnam War. Just beyond that dwell the stories of a few persons whose bizarre war experiences reached far outside the norms of average military personnel. The life of any soldier during war time comprises the extremes of boredom punctuated by split second decisions that could make the difference between life and death. Heaven and Hell, love and hate, murder, illicit drugs, hunger, rescue, association with the enemy...
2012. 383 pages. ISBN 978-1479157600 Click here to purchase this book on Amazon
Amazon Book Review sampling: "Author Karl Orndorff has directed his many talents, his love of research, his natural inquisitiveness and his immensely readable writing style to a very personal subject, the Vietnam War. As David McCullough stated in his lecture The Course of Human Events, "No harm's done to history by making it something someone would want to read." Mr. Orndorff has taken that recommendation to heart and created a deeply fact based historical work that reads like a best-selling novel. Once I began reading, this book was impossible to put down. As opposed to many first person works of history that tend to focus only on aspects of plot - places, events, dates, results, Mr. Ordorff has succeeded in crafting a book which truly places the reader in the action. You can almost hear the battle sounds, smell the jungle, and experience every anxious moment."
Blacksmith's Traveling Forge History and Specifications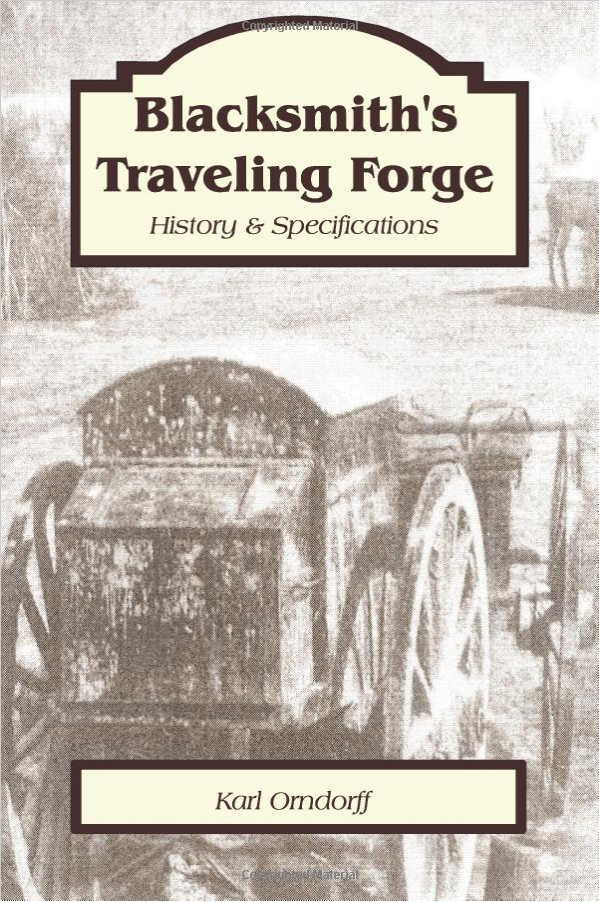 A traveling forge is a complete, mobile blacksmith shop stocked with tools, fuel, metal bars and equipment of the trade. Military forges were built to exact specifications that changed as technology advanced. Civilian units were built to suit the whims of their owners. Throughout the world, for eons; army forges traveled with artillery units, hospital groups and troop wagon trains-repairing and maintaining battle damaged and road weary equipment. Their history is richly described in this work. One original forge from the American Civil War is known to exist today. By the time of the late Indian Wars, traveling forge design had nearly reached perfection. The 20th Century would see an astounding three-branched evolution of the machines. The old horse-drawn units were condemned to the back lots of surplus war material dealers.
2011. 235 pages. ISBN 978-1475051254 Click here to purchase this book on Amazon
Amazon Book Review sampling: "I've always wondered what the military did for blacksmiths and Farriers during campaigns of battle. This book is a good read if you are looking for history of blacksmithing or military services. Surprised me the great amount of interest that was shown in the condition of the Traveling Forges by the commanders esp. those that might be captured. They seemed as important as artillery in reporting to upper officers." "Book nicely written, clear, and a lot of research went in getting the reports from the Civil War times."